Internet Protocol television (IPTV) is the delivery of television content over Internet Protocol (IP) networks. This is in contrast to delivery through traditional terrestrial, satellite, and cable television formats.
Unlike downloaded media, IPTV offers the ability to stream the source media continuously. As a result, a client media player can begin playing the content (such as a TV channel) almost immediately. This is known as streaming media.
IPTV services may be classified into live television and live media, with or without related interactivity; time shifting of media, e.g., catch-up TV (replays a TV show that was broadcast hours or days ago), start-over TV (replays the current TV show from its beginning); and video on demand (VOD) which involves browsing and viewing items of a media catalogue.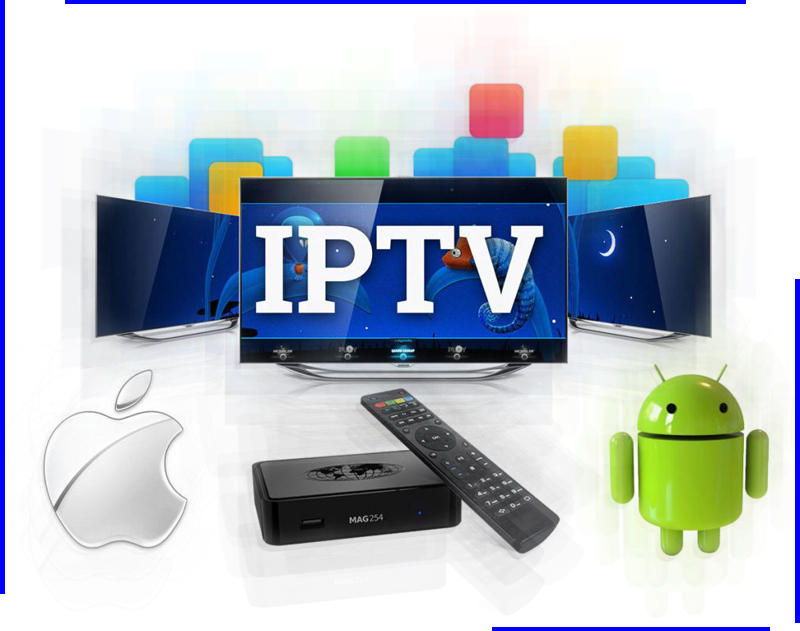 What devices can be used to watch IPTV?
To watch IPTV service you need one smart device and these days there are multiple Smart devices in everybody's house.
If there is at least one of following devices available, then you can watch and enjoy IPTV service.
Smart TV (Android, Apple, Tizen, …)
Smart Phone (Android, iOS, Windows, …)
Tablets (Android, iOS, windows, …)
Android BOX
Amazon Fire stick
Apple TV
Other Media or IPTV BOXes
PC & Laptop
Infomir MAG Device
Receivers (Enigma Script support)
To watch IPTV you may need to install an IPTV app on your device (e.g. installing IPTV Smarters Pro app on your Samsung or LG TV) or you don't need install any app on your device (e.g. if you have a Mag device you can connect that to your TV and watch IPTV once the provider (like IPTVFarm) activated your device's mac address).